Zoover.nl7.7
Booking.com6.7
Expedia.nl7.6
TripAdvisor.nl6.0
Google6.8
Holidaycheck8.3
In the coming weeks we will be busy renovating the restaurant in our hotel. You are still very welcome in our restaurant for a delicious breakfast and cozy drink. This means that lunch or dinner is temporarily not possible in our restaurant. But good news, Fletcher Hotel-Restaurant Paasberg is only 300 meters from our hotel and has been recently renovated. We look forward to welcoming you there. Sorry for the inconvenience. If you would like to know more about this, please contact our reception. You can also keep an eye on our website or social media channels for more information.
Guaranteed relaxation in the Achterhoek region
After a ride on an idyllic sandy road through the woodlands, you will suddenly see Hotel-Restaurant De Scheperskamp. In this hotel with a rich history, you will experience genuine Achterhoek hospitality. You can explore countless hiking and biking trails that lead you directly from the hotel through the Lochemse woodlands, fields and hedgerows.
Culinary à la carte restaurant
Located in the rolling countryside of the Achterhoek
Licensed wedding venue
Seven different rooms
Our team warmly welcomes you!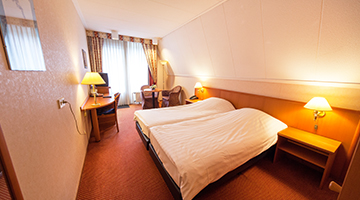 Photos and videos
Do you already want to get in the mood before you arrive at our hotel? Check out the photos and videos of our hotel here.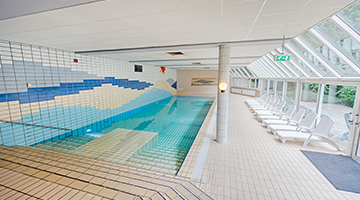 Come and relax
At Hotel-Restaurant Scheperskamp, you can relax in the indoor pool, the sauna and on a sunbed. It's nice to completely unwind after an active day.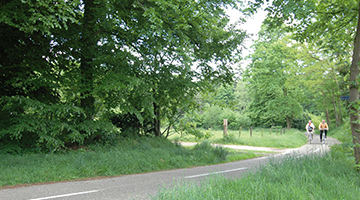 Discover the Achterhoek
Located amidst the beautiful scenery of the Achterhoek region in the province of Gelderland, and near the Veluwe, you will find Hotel-Restaurant De Scheperskamp to be your ideal base for a variety of hiking and cycling. Lush woodlands, traditional farms and seemingly endless pastures punctuated here and there by charming villages and small communities.